Dear Luna,
What a frigorific day in Russia! Even so, we did a bit of roaming this afternoon cause we only got a couple of days in Nizhny Novgorod (after which we head to Moscow). Bubba's colleagues, who organized our visit (we're in the country partly for business, partly for pleasure), accompanied us to a few attractions that are a short stroll away from the hostel we're staying in.
You had heaps of fun running around the Kremlin. And we just let you be.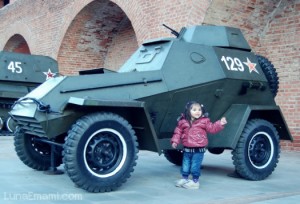 Pretty cute tank, right for your size, baby doll.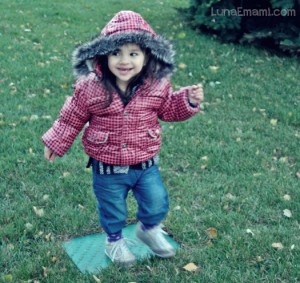 You're so adorbs in that 20-peso ukay jacket. Looks like it did a good job in keeping you warm.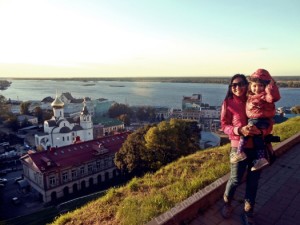 Impressive views from here. Volga River, I believe.
Peek-a-boo!
Love,
Mum with a freezing arse