Dear Luna,
We were supposed to meet up with mumma's friend, Gringo, at Bondi Beach earlier today. Bubba and I couchsurfed at his place about fours years ago in Bacolod when mumma was two months pregnant with you. We were on a two-week backpacking trip in Visayas then and Bacolod was our last stop.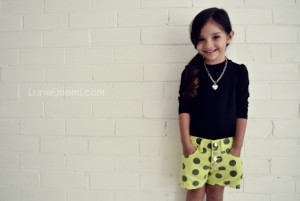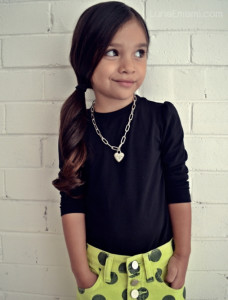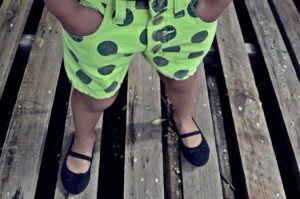 Unfortunately, Gringo wasn't able to make it.
Since we were already in Bondi area, we let you play at the playground instead on Tamarama Beach. And it's good that we changed your shorts before we left the house, because the yellow shorts with black dots (which you like more) is still quite big for you. Would have fallen while you're running around!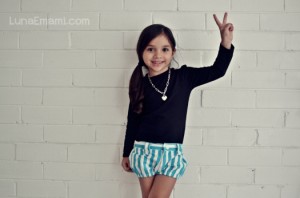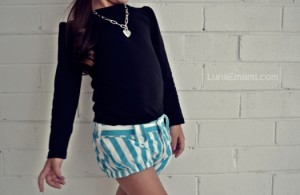 From the playground, we went to the mall and bought you a Little People Neighborhood Playground Playset
— yes, you love playgrounds that much!
I'll show you a photo of your new toy some other time.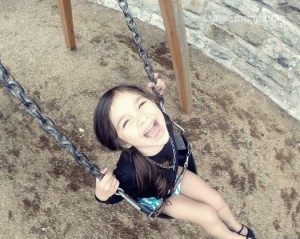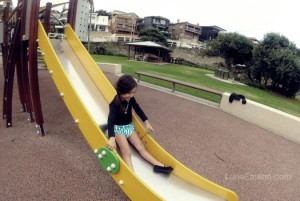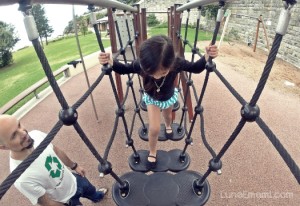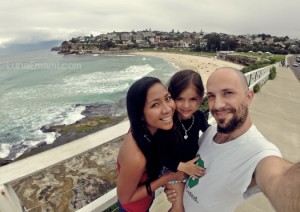 OOTD bought from Target Australia and SM Kids Fashion:
Black long-sleeved top (Target) $6
Zap'd yellow with polka dots shorts (SM) on sale P150
Zap'd blue and white striped shorts (SM) on sale P150
Flats (SM) P199.75
Your playground buddy no. 2,
Mumma (Bubba is your no. 1)